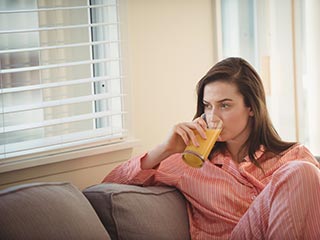 As one of the longest existing types of blinds, Venetian window treatments have more than earned their big popularity. It's really no surprise they withstood the test of time, having an excellent combination of aesthetic enhancement and practical and simple sunlight control options. Venetian blinds make for a great addition to office windows, but also work great for residential properties. As the leading Sherman Oaks Venetian window covering makers in the Sherman Oaks area, we offer customers a variety of options with different remote control options and styles.
Blackout Venetian Window Treatments
Using an overlapping vane structure, blackout Venetian blinds can enhance any bedroom by significantly improving the sleeping conditions. When light enters the bedroom at night, it makes it harder to fall asleep. Early in the morning, it can awaken sleepers or cause them to groggily waver between being awake and asleep. This creates long-term exhaustion and can have a negative impact on health. By choosing blackout blinds, Venetian style, you can ensure a much better sleep with room darkening properties. Blackout Venetian blinds will not let sunlight or streetlight glow to enter your Sherman Oaks bedroom, ensuring you get the best sleep possible, each and every day.
Motorized Venetian Blinds Enhance Control
Combining the latter with blinds motorization provides an excellent mix of practical benefits and easy-of-control. Motorized Venetian blinds make it easy to decide and change how much light passes through the windows with the push of a button or even by using your smartphone. This enables far easier and quicker control over sunlight and improves convenience and accessibility tremendously.
Get Free Quotes on Venetian Blinds For Sherman Oaks Windows
For excellent quality window treatments custom made to your needs, our expert team can provide the best assistance around. Our made-to-size motorized Venetian blinds offer Sherman Oaks area customers top quality at affordable rates. Connect with our team and book your cost-free estimate to find the best options for your property.