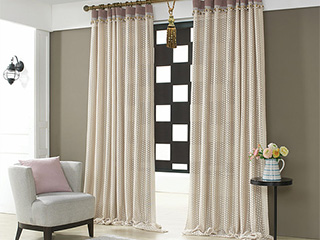 When architects place windows in residential homes or office spaces, they think about how much natural lighting to let in the room in question. This is because natural sunlight is free, readily available and very effective when it comes to providing interior ambient lighting. The sun's rays, however, can be very harsh and damaging when uncontrolled. This is why homes and offices require the help of some type of window coverings to help tone down the harsh external light.
How Do I Choose?
Choosing the type of shades to install can be somewhat daunting because of the wide selection of varieties that's available. However, if you are a fan of natural light and are interested in using it to provide ambient interior lighting during the day, but also want to maintain your privacy, then sheer shades might just be the right choice for you.
Utilize the Sunlight
The sun is not your enemy when it comes to making work or living spaces brighter. However, it can be damaging when its rays aren't filtered properly. To utilize its light correctly, you need custom made blinds that will fit your windows perfectly and can diffuse the light and prevent the harmful UV rays from getting through, without completely blotting the room. Sheer shades can do that for you. With these window coverings, you have vanes that you can adjust to help reduce the harsh brightness and you also get a fabric panel that diffuses light. Because they're designed to be translucent, they're usually made of light colored fabric.
The Right Blinds For You
By choosing to contact our company you're making sure your new window treatments will be of the highest quality available today, without having to pay an arm and a leg for it. All of our products come with a 5-year warranty, and our experts are happy to consult you on the model that will best suit the needs of your business or home. Get in touch with our team at Sherman Oaks Blinds & Shades today to set up a free consultation appointment.