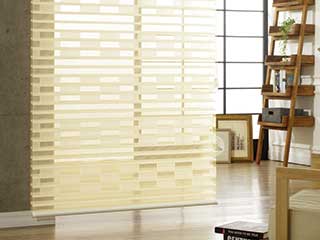 There are so many different types of blinds available out there, and deciding which one is best for your needs may seem like a real hassle. Finding the right window treatments for your home or office is an often-overlooked part of property renovations. However, once you do find the right ones for you, you'll be able to see the difference as soon as the new blinds are set up. You may think that you just need to decide on color and fabric, but there are actually many other factors to take into consideration.
The Right Type For You
There are many different types of blinds such as Venetian, Roller and Cellular, to name a few. Venetian blinds are a popular choice as they can allow you to easily control the exact amount of light that comes into the room. Also, because the slats are completely adjustable, you'll be able to see the world outside without anyone seeing you! This offers a high level of privacy, especially if you have a street-facing window. These blinds come in a range of materials including wood and aluminum.
A Little More Motion
Roller blinds offer a clean and crisp look, which is very popular in today's modern home. They also offer a complete block-out function, making them a great option for bedrooms or entertainment areas that need to plunge into pitch darkness every so often. In addition, they come in a variety of colors! There is also the option of custom made motorized roller shades, which can be operated via a wall switch or a remote control. These are an excellent choice for any home, due to their timed-setting options, added privacy and security, and just plain convenience.
Coziness and Insulation
Cellular blinds, otherwise known as honeycomb shades, are gaining popularity as they add a lot of style to any room they're installed in. They can also provide a modern look with no cords whatsoever! They're also quite light, making them a great option for kids' rooms, and their ability to prevent heat transfer makes them a great extra layer of insulation, to help you save on energy.
Functionality is Key
You would need to find blinds that not only suit the rest of the décor of your home, but ones that also offer the support and features that you're looking for. For example, having a block-out function is very important for TV rooms and bedroom, as we mentioned earlier, and the window treatments you install in these rooms will need to offer that option. This part of the buying process may take some time as you might have to research what would work best for your house. A simpler and quicker way to do it is to simply consult with a professional (like one of ours!).
Color Me Perfect
So, cherry red is your absolute favorite shade, which is why you painted your window wall in that primary color. However, red blinds may not be the right way to go as you need something to break that bright, solid color. You have to look at the rest of the colors in the room and then find which added shade will complement the whole room, and then have the new window treatments painted to match it.
Creating The Right Ambiance
You also need to decide what feel or atmosphere you want the room to evoke when people first enter it or when they stay inside. If you're going for a tropical vibe, timber or bamboo Venetian blinds are definitely the way to go, as they can really help you create that Carribean mood!
Finding The Best Fit
Once you decide on a color and style, you need to decide on how you would like the new treatments fitted on your windows. You may choose to have them mounted on the inside of the frame or on the outside of it. This is entirely up to you but it may affect the size of the coverings. Where you place the blinds may seem irrelevant, but it will have a definite impact on the amount of light coming into the room, and on the overall look of the windows.
The Final Fitting
Once you've made all of these decisions, you can finally get your new blinds installed. Our experts at Sherman Oaks Blinds & Shades will be happy to not only consult you on this decision but to carry out the installation process and make sure that your new window treatments are installed properly. Get in touch with us today to schedule a free consultation and to learn more about our five-year warranty.